The following article is a piece from Voyage LA, an online magazine coving food, fashion and life in Los Angeles.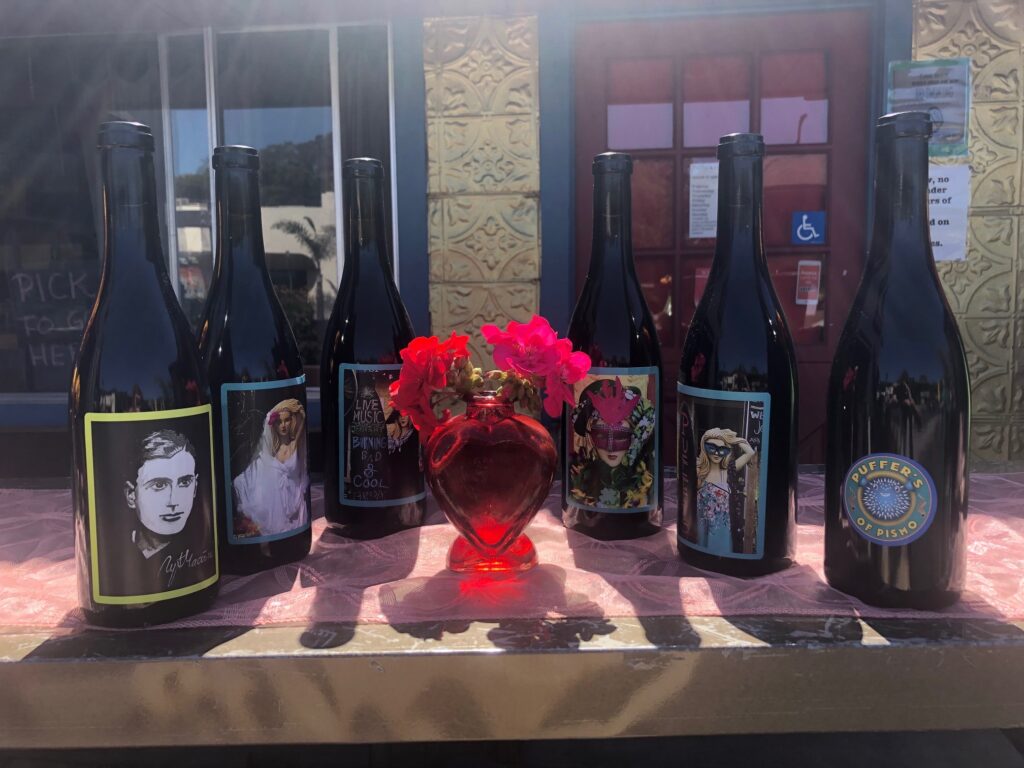 Today we'd like to introduce you to Charlie Puffer.
Hi Charlie, so excited to have you on the platform. So before we get into questions about your work-life, maybe you can bring our readers up to speed on your story and how you got to where you are today?
I moved to LA in 1999 after having owned a popular pub on the south side of Chicago. Unlike many people, I came here to get married and settle down, eschewing the bar life, which I lived for many years, for the prospect of having a stable home life. I worked several disposable jobs, then decided to go back to school, get my degree, and become a high school English teacher. I got hired in Watts, which really expanded my education. After a few years of teaching, I was disillusioned by the challenges of teaching in LAUSD and took a job for a lot more money in a very successful local family-owned wine store. I got promoted to store manager, and the situation was a good fit. I met lots of good people in the business, as well as restauranteurs, caterers, bar people, and the general population. I started to experience LA life in a very positive light. I forged a good reputation for myself, and in the process learned a lot about wine; this experience was a stepping stone for my post-marriage, post-LA career, 15 years after my arrival. I then moved to San LUIS OBISPO county, a welcome slow-down after the frantic pace of LA. I lived in Paso Robles, working in wineries and restaurants, making connections in the business, and discovering that there was an outstanding live music scene in the county, and began forging relationships with the musical community. Next, I decided I couldn't work for anyone anymore; I felt my possibilities were narrow. I bought a sweet little (and I mean little!) wine bar for sale in Pismo Beach a few blocks from the pier. There was a live music scene here, but it was limited by our size.
A year in, and an adjacent storefront became available, so I knocked down a wall and doubled our space. This was the catalyst for launching an ambitious live music scene, to which I attribute whatever success I've had. I brought in an ambitious variety of musicians from multiple genres. You can hear jazz, rock, Americana, country, and lots of hybrid styles here. At some point, we began to attract acts from around the country, including Nashville and Austin, among others. The success of Puffer's of Pismo is about more than music. In a middle class, middle America environment- with spectacular beaches, wineries and nature-we offer a different culture. We have a dynamic food program here, our wines and beers are top-flight but reasonably priced. I show a rotating lineup of local artist's works. In addition to live music, we've done live theatre here as well as periodic poetry readings, accompanied by music. I'm very close to publishing my first volume of poetry, entitled "Naked". What I'm most grateful for five years into it is the sense of community we experience. My local community is what helped me survive (so far) the stark reality of the Covid clusterf***. Having lived all over this country and traveled extensively abroad, I am guardedly optimistic in saying I've found a home.