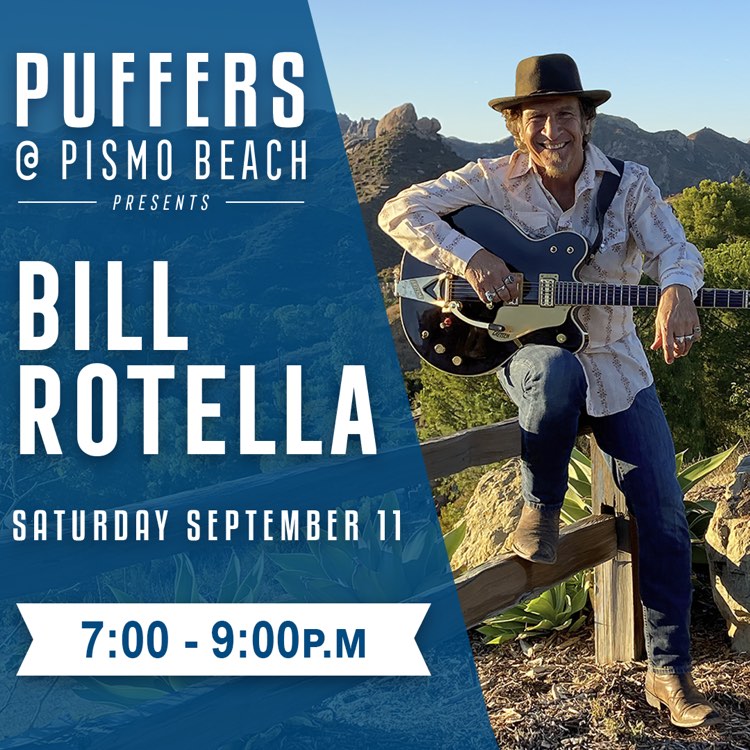 Singer- songwriter Bill Rotella is a solo artist from Ventura County, California. He plays guitar, ukulele, harmonica and piano and recently released "Smoke & The Earthtones", his 14th studio album. Music from his solo albums and former bands Baywood, Dakota and Amber & Smoke, have appeared in a variety of albums, films, documentaries and music videos.
Bill comes from a family of songwriters. His father, Johnny Rotella had songs recorded by many icons including Frank Sinatra, Dean Martin, Tony Bennett and Doris Day. Bill's uncle, Jerry Gray, wrote some of the greatest hit songs for the Glenn Miller band including String of Pearls, In The Mood, and Pennsylvania 6-5000.
Today Bill performs both as a soloist and with his band The Earthtones. Bill's music can be heard on all streaming sites while his music videos, performance calendar and more can be found at his website billrotellamusic.com.